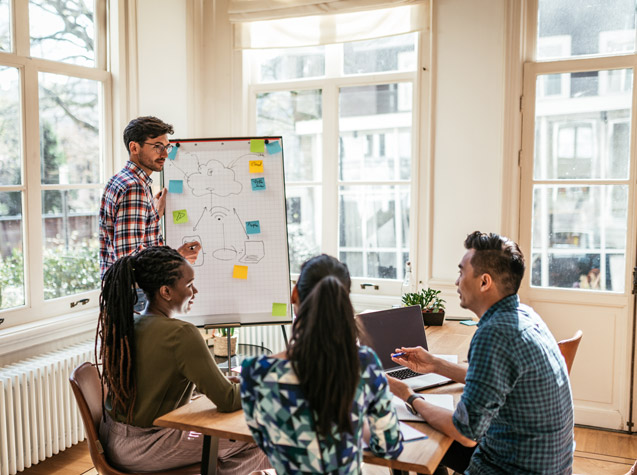 Cloud Services
Take Your Business to the Next Level with Solü
With so many technologies available from cloud providers, it's a major challenge to design a solution that satisfies your organization's and stakeholder's requirements. From data center migrations to developing solutions and services that utilize cloud technologies, we can work with you to transform your business. As an AWS and Azure Certified Partner, our multi-cloud expertise extends from standard, IAAS-based software solutions to complex, cloud-native solutions.
Trust your business to the technology experts who have been working with cloud technologies for more than a decade.
Services Offered
Why choose Solü cloud services?
Count on our experts to move your business to the cloud in a secure, timely and cost effective manner. We've been working with cloud solutions since 2006, we are well-positioned to help you solve your business challenges and navigate the modern cloud landscape based on real-world expertise.
1

Cloud Architecture and Design

Our cloud engagements start with a needs analysis to document business and technical goals and deliver an approach that will meet your diverse application requirements. This includes infrastructure and application architecture and a project plan to deliver your solution. Our primary objective is to define the work required to deliver your cloud solution, along with an implementation plan based on Agile-delivery methods.
2

DevOps/Implementation

We can build, test, and implement the cloud solution you need quickly while increasing team visibility. With our DevOps practices we can manage the development lifecycle and automate the delivery of your solution from beginning to end.
3

Hosting and Support

Whether you want us to develop a tailored hosting solution for your business or need your infrastructure components migrated to the cloud, you can count on us to provide you with a secure, cost effective, and scalable environment. Our team of cloud specialists will keep you running 24x7x365 with automated monitoring, disaster recovery and failover.